Comic: Books Or Me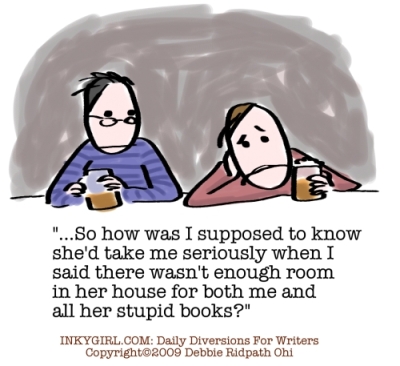 And once again, I am out of bookshelf shelf. AUGH. Gradually converting my favourite print books to ebooks (by giving away the print books, buying the digital versions) to make more room.
Except for picture books, which I still strongly prefer in print.
WILL SOMEONE PLEASE INVENT A BOOKSHELF TARDIS?