Three Questions For Lee Wardlaw: Advice For Young Writers and Illustrators, life reminders and WON TON AND CHOPSTICK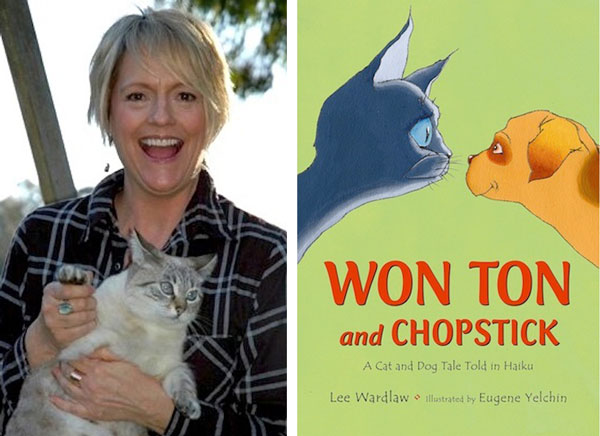 I've known Lee Wardaw for many years: she was the first children's book professional to encourage me in my writing. Lee was kind enough to critique one of my first middle grade novel manuscripts and later introduced me to her agent, Ginger Knowlton. Ginger is now my agent! As I've ventured into the world of Skypevisits with schools, I've appreciated Lee's advice (see her Presentations page for some excellent tips).
Lee claims that her first spoken word was 'kitty'. Since then, she's shared her life with 30 cats (not all at the same time!), and published 30 award-winning books for young readers, including WON TON – A CAT TALE TOLD IN HAIKU and 101 WAYS TO BUG YOUR PARENTS.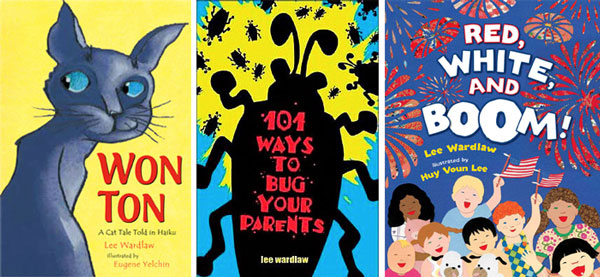 WON TON AND CHOPSTICK – A CAT AND DOG TALE TOLD IN HAIKU is her newest book, illustrated by Eugene Yelchin, for ages 5 and up. This WON TON sequel comes out from Henry Holt on March 17th (TODAY!!!).
Synopsis of WON TON AND CHOPSTICK:
Won Ton cat's purrfect life with his boy is changed forever when the family adopts a (gasp!) puppy.
Teachers: there's also a free Won Ton and Chopstick Teacher's Guide with connections to the Common Core created by Marcie Colleen and a Won Ton and Chopstick Activity Kit.
THREE QUESTIONS WITH LEE WARDLAW:
1. Could you please take a photo of something in your office and tell us the story behind it?
In July of '77, a wildfire in the parched Santa Barbara foothills destroyed my family's home and the neighborhood where I grew up.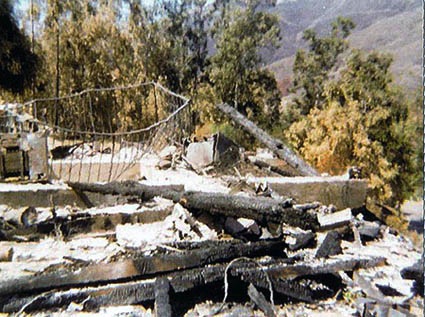 We lost everything: clothes, furniture, scrapbooks, heirlooms – – even my cat. Days later, while sifting through the wreckage, I found two recognizable items: my baby spoon and our front door knob: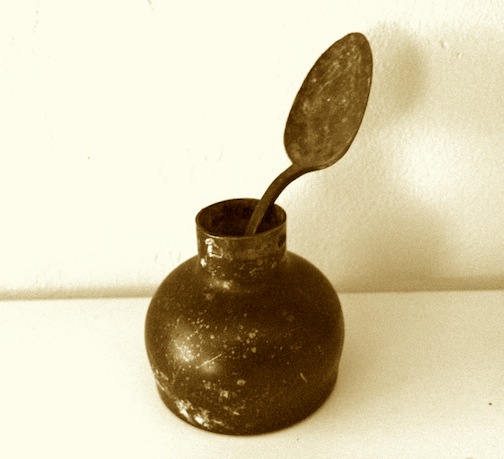 In the aftermath of the disaster, I met and talked with dozens of children and young adults whose homes were also lost. I was impressed with their heroic attitude, the 'fire' they felt inside to rebuild their lives.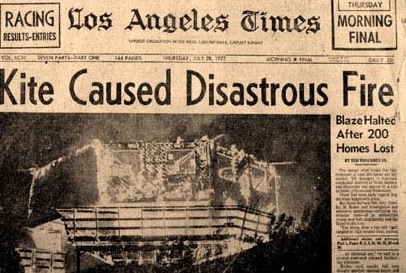 Five years later, I honored them and my family by writing my first novel for young readers: Corey's Fire, the story of a 14-year-old girl who discovers an unexpected inner strength after going through a firestorm. The novel was published by Avon Books in 1990; 25 years later, it's still in print via the Authors Guild backinprint.com program.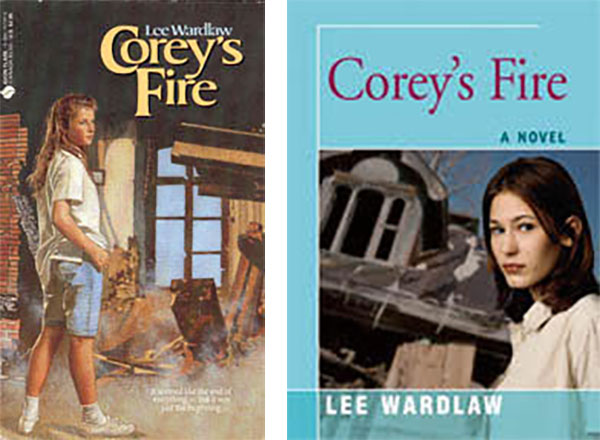 The doorknob and baby spoon remain a part of my office decor. They remind me, daily, that what rose from the ashes of a fiery and painful disaster was a career that has brought me So. Much. Joy.
2. What advice do you have for young writers and illustrators?
Write about or draw the things you feel most deeply about: people (or cats!), places, situations, beliefs.
Don't compare yourself to others. Simply focus on YOU: what you have to say and how you want to say it. Your unique, authentic voice and style will eventually develop from there.
(P.S. Don't forget to have fun!)
3. What are you excited about right now?
Lunch. Chocolate. My son coming home from college for summer vacation. Oh, and a website I created called PawsToRead.com. I fell in love with the endearing pictures of children reading aloud to shelter cats at the Animal Rescue League of Berks County, PA.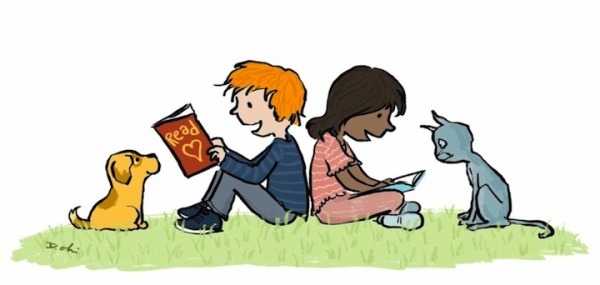 They have a program there called Book Buddies. Kids in grades 1st-8th are invited to read aloud to the kitties in the adoption room. It's a win-win situation: the children improve their reading skills and the cats are comforted by the social/human interaction. This kind of program, which typically uses trained therapy dogs, is gaining popularity around the world. My site PawstoRead.comhas a growing list of read-aloud programs. It also features recommended children's books starring felines and canines. (Rumbly purrs of gratitude to Debbie Ridpath Ohi for creating the banner art for PawstoRead.com!)
——
For more insights from book creators, see my Inkygirl Interview Archives and Advice For Young Writers And Illustrators From Book Creators.