Holiday Kidlit: DASHING THROUGH THE SNOW by Helaine Becker & Werner Zimmerman (Scholastic Canada)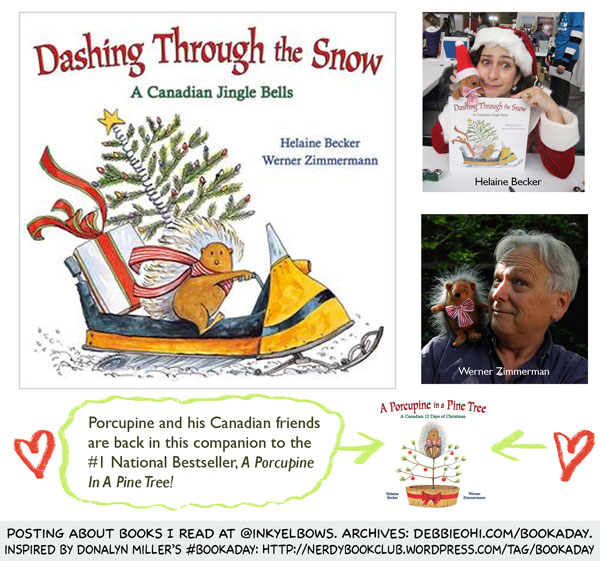 Looking for some Canadian holiday kidlit cheer? Try DASHING THROUGH THE SNOW: A CANADIAN JINGLE BELLS, a new book written by my friend Helaine Becker, illustrated by Werner Zimmermann, companion to their #1 national bestseller, A PORCUPINE IN A PINE TREE. More info about DASHING on the Scholastic Canada site.
More about Helaine: http://www.helainebecker.com/
More about Werner: http://wernerzimmermann.ca/
—
Also see my other #BookADay posts.