November is Picture Book Month! (and PiBoIdMo, NaNoWriMo)
November is Picture Book Month! Each day, you can find an inspirational essay by a children's book writer or illustrator about the importance of picture books. ALSO, teachers and librarians can find curriculum connections compiled by educational consultant and children's book author, Marcie Colleen (Marcie did the Teacher's Guides for I'M BORED and NAKED!).
Anyway, the first essay is by Aaron Becker, and you can read it here.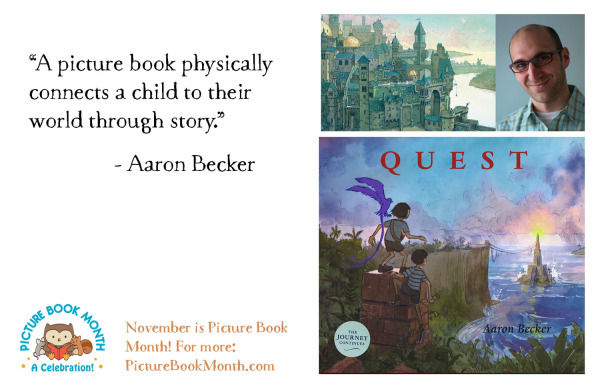 If you're a picture book writer, I also advise you to check out Tara Lazar's Picture Book Idea Month (PiBoIdmo), in which participants are challenged to come up with 30 picture book ideas in a month.
And of course, November is also National Novel Writing Month (NaNoWriMo), where the challenge is to write 50,000 words of a novel in 30 days.