Book I read: THE UNLIKELY HERO OF ROOM 13B by Teresa Toten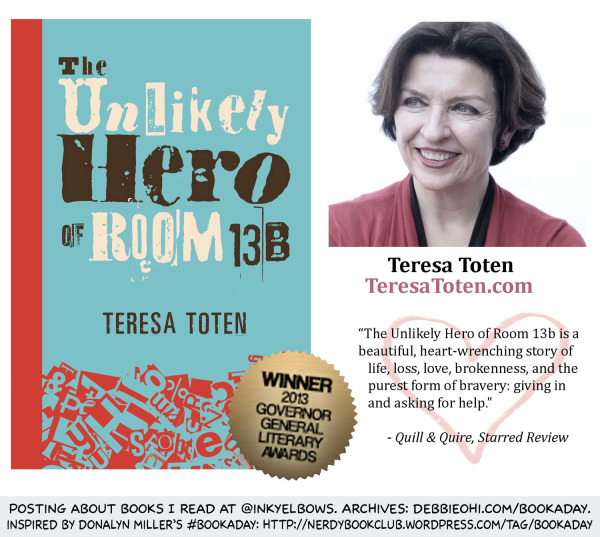 Just finished Teresa Toten's THE UNLIKELY HERO OF ROOM 13B. Wow, loved this book so much; it was one of those stories that made me laugh and cry at the same time. Wonderful voice. I also learned a lot about OCD. Highly recommended! I was also lucky enough to hear Teresa's inspiring opening keynote at CANSCAIP's Packaging Your Imagination and chat with her a bit afterward. SUCH a nice person!
Info: More about Teresa. More about the book (including an excerpt).