A Happy Birthday (and THANK YOU) to my Simon & Schuster Children's editor, Justin Chanda, who helped me find my books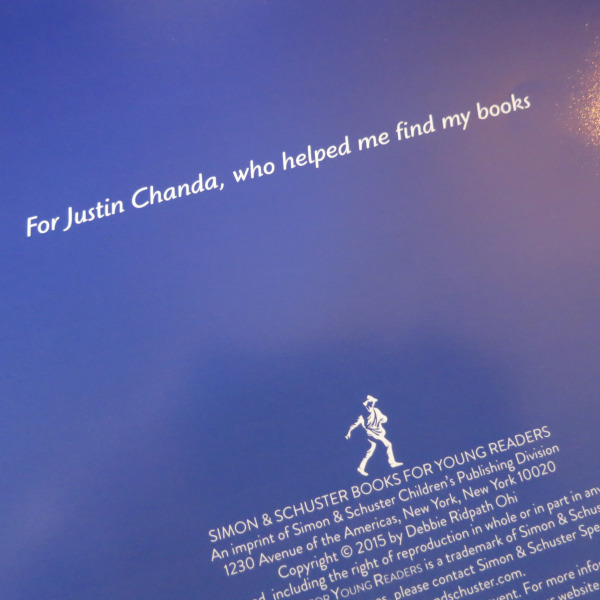 My dedication at the front of my VERY FIRST solo picture book, WHERE ARE MY BOOKS? (comes out from Simon & Schuster Children's in May 2015)
Since Justin Chanda "discovered" me at the 2010 SCBWI Summer Conference in Los Angeles (and after many, many years of rejections), my children's book career has taken off. Every so often I still pause in the middle of whatever I'm doing and think to myself OH MY GOSH I'M ACTUALLY MAKING A LIVING WRITING AND ILLUSTRATING CHILDREN'S BOOKS and hyperventilate a bit but then calm down because I have upcoming deadlines and need to get back to work.https://www.instagram.com/p/p2L-YTMGy0/embed/?cr=1&wp=636&rd=https%3A%2F%2Fwww.inkygirl.com&rp=%2Finkygirl-main%2Fmonth%2Fnovember-2014#%7B%22ci%22%3A0%2C%22os%22%3A1904.0000000000002%7D
For you, @inkygirl!! (Also for me, because, well, it's @judyblume!)
A photo posted by Jpchanda (@jpchanda) on Jun 6, 2014 at 4:37pm PDT
This past year has been especially crazygood, with my illustrations appearing in JUDY BLUME reissues from Atheneum (JUDY BLUUUUUUUUUME!!!!!!) as well as NAKED!, a second picture book with Michael Ian Black and Simon & Schuster Books For Young Readers. And then S&S sent me on my very first book tour!https://www.instagram.com/p/nbWHWgMG4Y/embed/?cr=1&wp=636&rd=https%3A%2F%2Fwww.inkygirl.com&rp=%2Finkygirl-main%2Fmonth%2Fnovember-2014#%7B%22ci%22%3A1%2C%22os%22%3A1906.0000000000002%7D
So @michaelianblack and @inkygirl popped by to celebrate #Naked!!
A photo posted by Jpchanda (@jpchanda) on Apr 4, 2014 at 1:24pm PDT
Do you see that wand that Justin is holding in one of the photos above? A while back, I was posting about the Judy Blume illustration project as well as NAKED!coming out in 2014, and someone asked me if I had a fairy godmother. Yes, I told them, and my fairy godmother's name is JUSTIN CHANDA. I presented Justin with a labelled Fairy Godmother wand at the Simon & Schuster Children's meet & greeting with Michael Ian Black and me. Here's a photo that my husband Jeff took, just after I gave Justin the wand and was about to give him a big hug: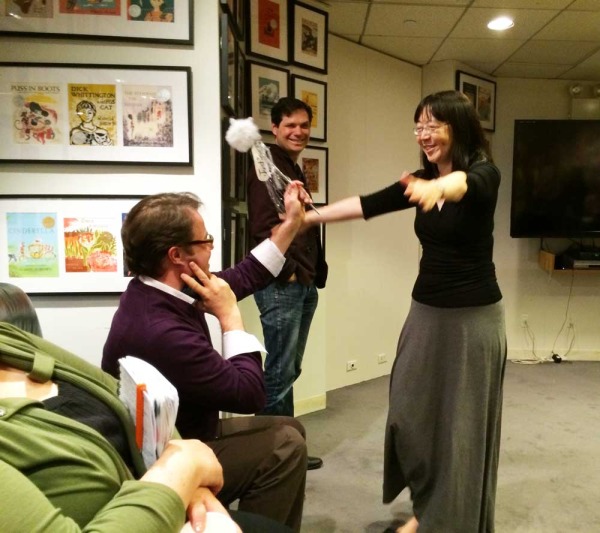 Photo: Jeff Ridpath.
Apparently Justin has taken the Wand to several Simon & Schuster Children's meetings since. 🙂
And just recently, I got to see the color proofs for WHERE ARE MY BOOKS?, which is going to be my very first solo children's book. I think it really didn't hit me that I'm actually going to be a children's book AUTHOR as well as illustrator until I saw those proofs. The book comes out from Simon & Schuster in May 2015, woohoo!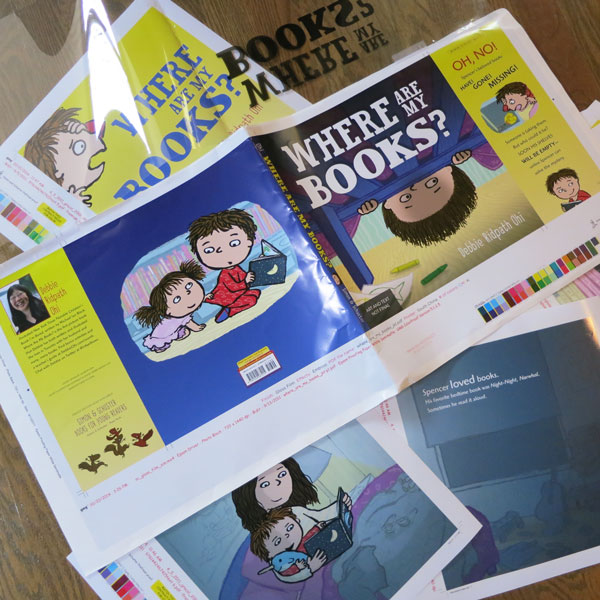 Now that I've been working with Justin for four years, I feel even more lucky. He's a brilliant editor. I'm learning so much from him about the craft and business of making children's books. Justin has the ability to bring out the best in those who work with him, pushing them hard but also trusting their creative instincts.
I'm grateful to SO many people who have encouraged me along the way and could not be where I am now without them. Justin Chanda was the first editor to give me my Big Break, to believe in me enough to offer me that first book contract, and mere words cannot express how much I appreciate what he did and continues to do for my career.
Happy birthday, Justin, and THANK YOU FOR HELPING ME FIND MY BOOKS!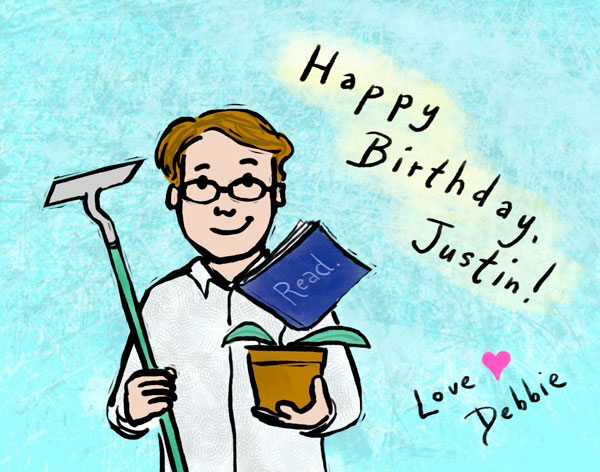 Also see my Thank You To Justin Chanda and Simon & Schuster Children's.https://www.instagram.com/p/rLy8wBMGy6/embed/?cr=1&wp=636&rd=https%3A%2F%2Fwww.inkygirl.com&rp=%2Finkygirl-main%2Fmonth%2Fnovember-2014#%7B%22ci%22%3A2%2C%22os%22%3A1908.0000000000002%7D
Me hanging with the incomparable @inkygirl at #la14scbwi
A photo posted by Jpchanda (@jpchanda) on Aug 8, 2014 at 10:33pm PDT