Book I Read: GO, SHAPES, GO! by Denise Fleming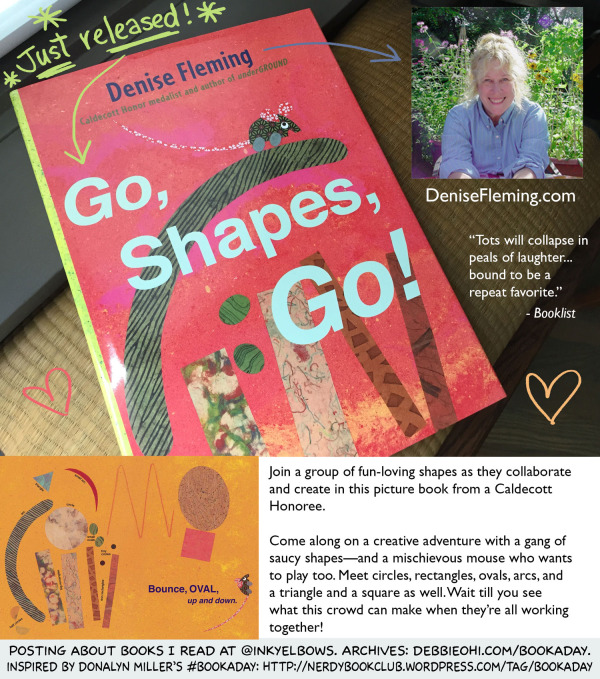 I just bought GO, SHAPES, GO!, a gorgeously illustrated early concept book with such a *fun* story, and it launched TODAY. I've been a fan of Denise Fleming's work ever since I saw Denise demonstrate her pulp painting process at the SCBWI Illustrator Intensives a few years ago.
You can find out more about Denise and her wonderful picture books at: Denisefleming.com (she also offers free READ posters for download!)
More about GO, SHAPES, GO! (including review excerpts) on the Simon & Schuster website.
Also see Debbie's Reading Journal as well as Debbie's Bookstagram.