Books About Town, Narnia BookBench, and giving credit to Pauline Baynes
EDITED 9:49 AM: Books About Town just tweeted to me: "So pleased you like the concept of Books about Town. We've now added the credit to the bench page. Thanks for highlighting!" Wow, thanks to the organizers for their quick response! Do check out their websitefor more info about their public art event.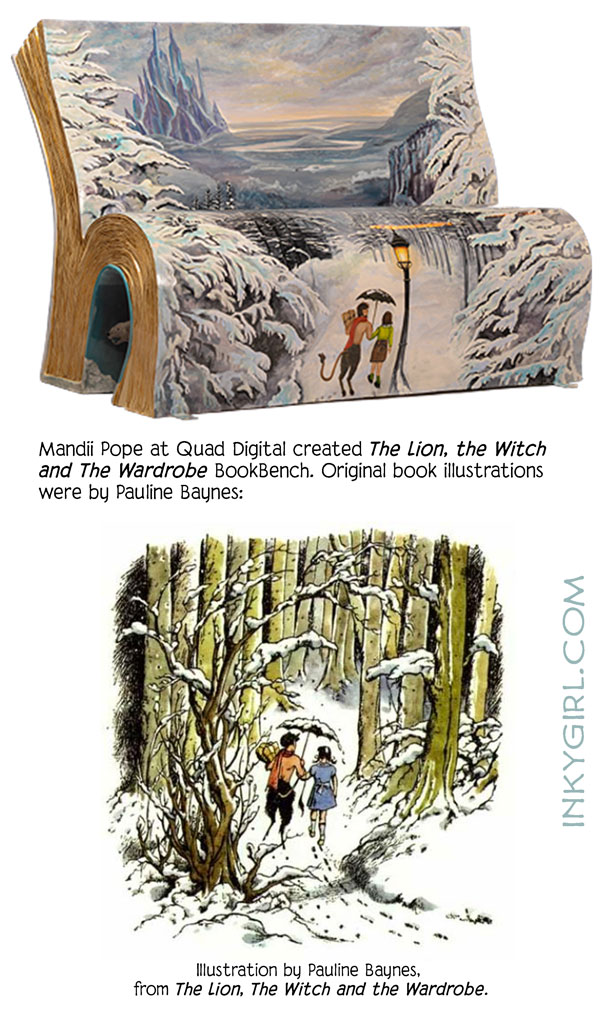 If I were able to visit London right now, I would SO be checking out as many BookBenches as I could find. Books About Town on display in London from July 2 – September 15, 2014. What a wonderful celebration of London's literary heritage and reading for enjoyment!
I was especially delighted to see a bench devoted to The Lion, the Witch and the Wardrobe (see above). I clearly remember receiving this book as a Christmas gift from my Aunt Agnes when I was nine years old. I LOVED this book and immediately read all the other books in the series.
The illustrations were a big part of the story experience for me, as I'm sure it was for many other young readers.
Anyway, the Narnia BookBench had lovely art by Mandii Pope, but I do wish the BookBench description had also given credit to the illustrator of the original book edition, Pauline Baynes, since the BookBench art was clearly an homage to the original.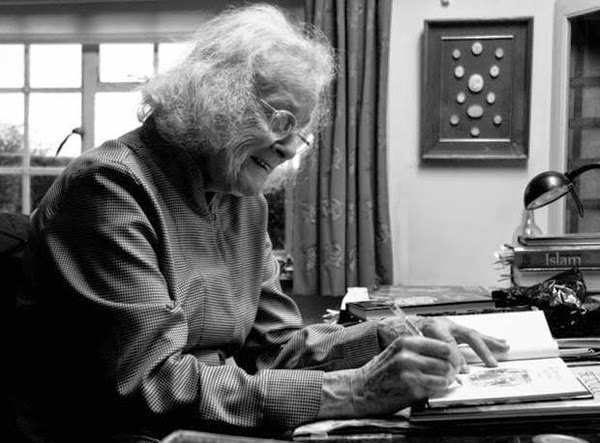 Above: Photo from the 2008 obituary for Ms. Baynes in The Independent.
Did you know that Pauline Baynes illustrated some of Tolkien's early work, and that he had hoped she would illustrate The Lord Of The Rings? The project ended up being too huge to include illustrations, but she did create beautifully drawn and coloured versions of Tolkien's maps for a later edition of LOTR.
C.S. Lewis was a friend of Tolkien's, and Baynes became the illustrator of the Narnia books. I love her diary entry for one of only two meetings that she had with C.S. Lewis:
"Met C.S. Lewis. Came home. Made rock cakes."
You can read more about Pauline Baynes on Wikipedia and in The Independentobituary.
And you can find out more about Books About Town on their website, on Twitter, Instagram and Facebook.