Inkygirl Profile: Arree Chung, NINJA! and tips for children's book writer/illustrators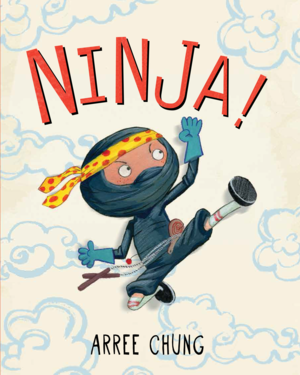 Congrats to my friend Arree Chung, whose NINJA! launches today from Henry Holt. I met Arree at one of the Lost Weekends hosted by David Diaz.
NINJA! is published by Henry Holt, and here's a plot summary from Arree's website:
"A ninja must be strong, courageous, and silent! He creeps through the house on a secret mission. There may be obstacles! But have no fear—a true ninja can overcome all challenges."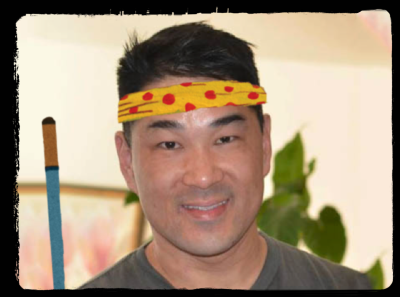 Arree Chung, Ninjafy-ed.
You can find Arree Chung at Arree.com, on Facebook, at @arreechung on Twitter and arreechung on Tumblr.
I can't wait to get my copy of NINJA!, especially after seeing Arree's book trailer:
And I loooove the reactions of these young readers as they watch the video:
NINJA! has gotten some great reviews, including Kirkus Reviews, School Library Journal and Publishers Weekly.

Arree also has a fun NINJA!-fy ME app online where you can upload a photo and add NINJA! graphic elements. Here's what I came up with: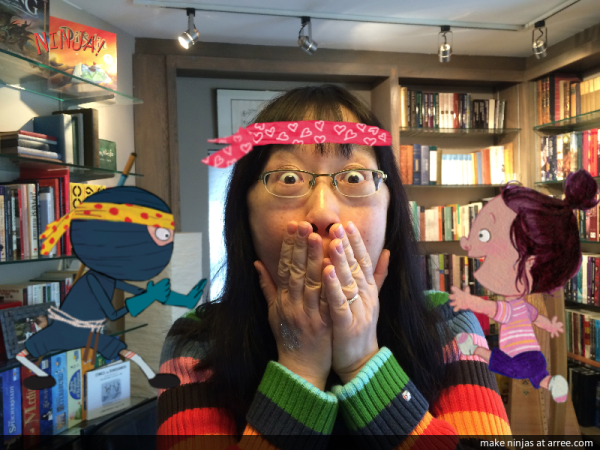 Do check out the rest of Arree's wonderful NINJA! content at Arree.com, where you can not only find info about NINJA! but also see related bonus content, including an activity guide and coloring pages.
Here are some interviews and blog posts where you can find out more about Arree and his work:
My journey to becoming a children's book author and illustrator – by Arree, on his blog. Fascinating account of Arree's journey to publication, from his upbringing, studying bio-chemistry, working for Pixar and Walt Disney Imagineering, getting inspired at SCBWI conferences, how he made his decision to become a children's book writer and illustrator.
Ninja! and an interview with Arree Chung – by Carter Higgins on Design Of The Picture Book! A great peek into Arree's process, with storyboarding and sketches as well as sample illustrations from NINJA!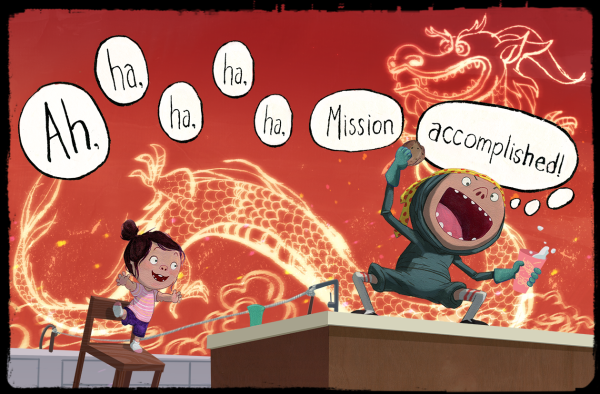 Illustration (c) 2014 Arree Chung. Sample from NINJA!
Things children's book writer/illustrators can learn from Arree:
Work on your craft every day.
Join the SCBWI. Arree won the Portfolio Showcase at the 2010 SCBWI conference in Washington and found his agent (Rubin Pfeffer) at the 2012 SCBWI Summer Conference. Rubin helped him sell NINJA! to Macmillan as part of a 3-book deal.
Take chances.
Find mentors.
Scribble and keep a notebook.
Take leaps of faith.
Don't give up. Rest when you need it. Try again.
Listen to that voice inside of you.