BookADay: THE MAZE RUNNER by James Dashner, movie trailer, advice for aspiring writers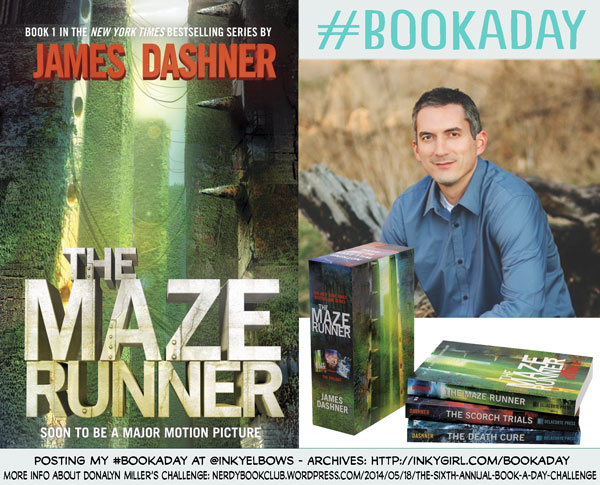 Just finished listening to the audiobook version of THE MAZE RUNNER by James Dashner (Delacorte, 2010). The book is first in a series for ages 12 and up and soon to be a movie. Here's the book trailer:
James Dashner offered advice for writers on Writer's Digest website, so be sure to check 7 Things I've Learned So Far, by James Dashner. Two of these tips: 1. Networking is key, and 2. Immerse your reader in the story with depth. On his blog, he offers a great Q&A for aspiring writers.
One of piece of useful advice: "Write a novel from beginning to end. I mean it. I don't care if it's the worst book in history, write a beginning, a middle, and an ending, and everything in between. You won't believe the magical power that will come over you once you've accomplished this task." Read the rest on his blog.
More info: Donalyn Miller's Summer Book-A-Day Challenge | Archives of my #BookADay posts.