Martha Rago (HarperCollins Children's) and Lauren Rille (Simon & Schuster Children's) advice for aspiring children's book illustrators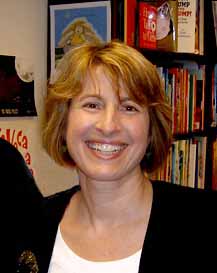 Martha Rago, Associate Creative Director at HarperCollins Children's Books
I recently posted two mini-interviews with Martha Rago and Lauren Rille over on the KidLitArtists blog.
With the SCBWI Summer Conference coming up, I asked HarperCollins Associate Creative Director Martha Rago about how SCBWI portfolio showcases help publishers HarperCollins Children's find illustrators.
Martha says that the Showcase is a great way for art directors to see a lot of work all at once when they're looking for something in particular. She also points out that the event connects many artists with agents.
Read more of what Martha Rago says about SCBWI portfolio showcases.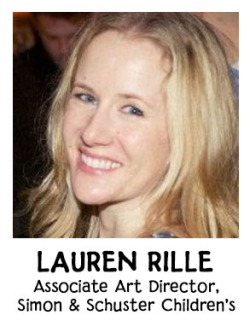 Lauren Rille, Associate Art Director at Simon & Schuster Children's
I asked Lauren Rille what the biggest mistake or misconception that aspiring children's book illustrators make.
Lauren said that artists new to the process tend to have the misconception that being asked to revise means that they're doing it "wrong."
You can read more about what Lauren says about the revision process here.