Sept. 22-28, 2013 is Banned Books Week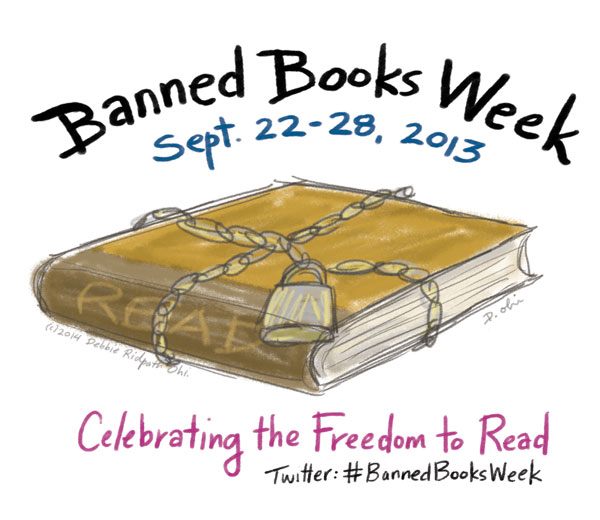 Banned Books Week is the national book community's annual celebration of the freedom of read. The event was launched in 1982 in response to the surge in number of challenges to books in schools, libraries and bookstores. You can find a list of the 10 most challenged titles of 2012 on the Banned Books Week website.
My friend Cheryl Rainfield, author of challenged book SCARS and the upcoming STAINED wrote a beautiful poem about the sadness of banned books.
On Twitter, follow the #bannedbooksweek hashtag for related tweets.
Also see the Banned Books Week website for more info about how the community is celebrating the freedom to read, and what you can do to help.