Here's what a fox says…but more importantly, what's that children's book in the video?
I've been hearing the song in the above video in my head ever since my husband told me about it. The music video by Norwegian duo Ylvis went viral a few days ago. I love the wonky humor and tongue-in-cheek emo.
Popular Science followed up with a "What Sound Does A Fox Really Make" post that could be enlightening for kids (and grown-ups!) wondering what sounds a fox DOES make. 🙂
But what *I* want to know: what's that children's book featured in the video? Here's a screenshot: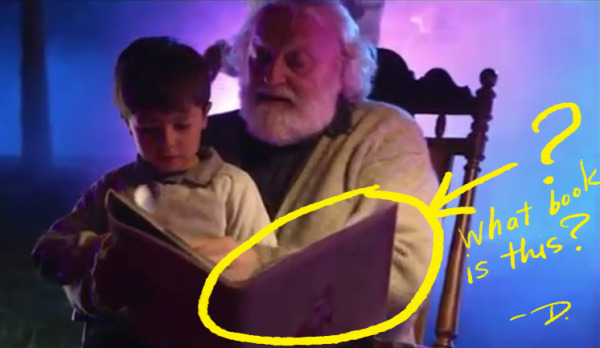 A blurrier close-up of the front cover: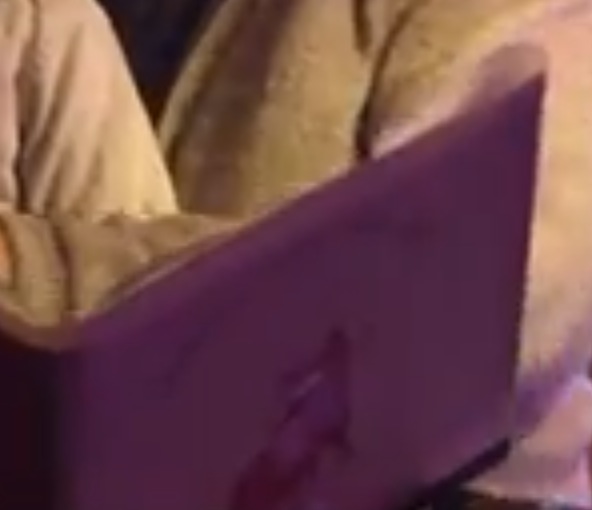 Here's the back cover, though doesn't it look as if part of the cover beneath the man's hand has been torn?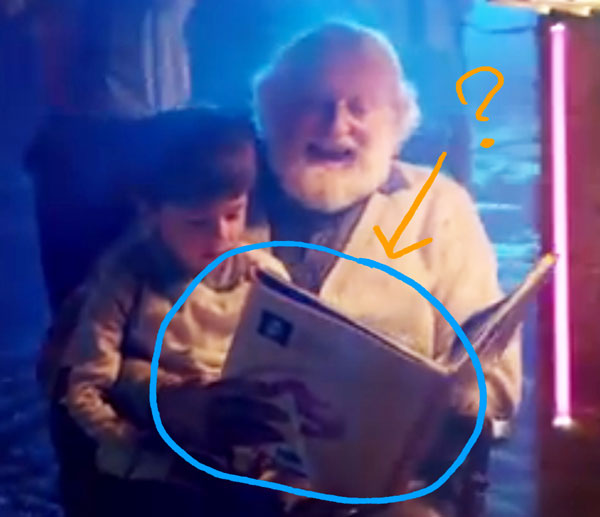 If anyone can identify the children's book in this video, I'd appreciate it if you'd post in the comments.
Thanks!