Interview: William Alexander on writing middle grade novel GHOULISH SONG, sequel to National Book Award winner GOBLIN SECRETS (Margaret K. McElderry Books)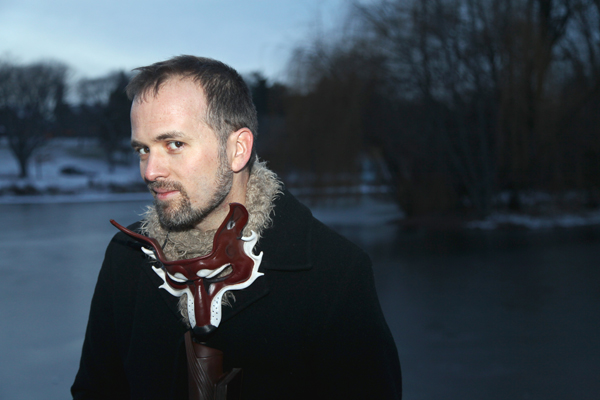 William Alexander won the National Book Award for Young People's Literature for his first novel, GOBLIN SECRETS, a fantasy tale about a boy who joins a theatrical troupe of goblins to find his missing brother. A companion novel, GHOULISH SONG, came out this year. William studied theater and folklore at Oberlin College, English at the University of Vermont, and creative writing at Clarion. He currently teaches at the Minneapolis College of Art and Design. For more info visit willalex.net and goblinsecrets.com.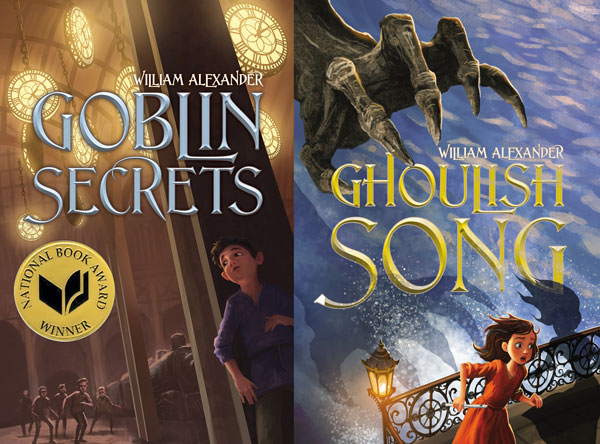 Publisher: Margaret K. McElderry Books (imprint of Simon & Schuster)
Grades 3-7 / Ages 8-12
——–
Q. What was your writing process for GHOULISH SONG?
I wrote my first novel, GOBLIN SECRETS, in a meandering, gradual, and entirely unplanned sort of way. It took several years and several rewrites before I realized that I should finish the story I started rather than any of the various other narrative digressions I stumbled into along the way. But I loved the whole idea of making it up as I went along, striking off into the darkness without having the slightest idea what I might find when I get there. I still do. But GHOULISH SONG had an actual deadline, so this time I needed a plan. I tried to teach myself how to use an outline, how to travel with an actual destination in mind. I ended up somewhere in between. I had the outline / travel itinerary all planned out, but I also gave myself permission to strike out sideways whenever roadside attractions caught my eye.
Am I trying to squeeze too much out of the travel metaphor? Probably. I did make my deadline, at least.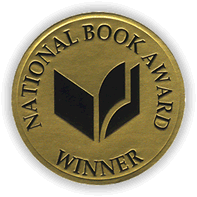 Other than my struggle to learn how to use outlines, the most important thing about my initial process was finding the right soundtrack. Zoe Keating set my mood perfectly for writing dark fairy tales.
Q. How did GHOULISH SONG get published?
My first book contract miraculously called for two books, and this was the second one. Publishing the first one took very much longer. I spent years finding an agent.
William in his office. (AP Photo/Jim Mone)(Credit: AP)
I was absurdly lucky to end up at Barry Goldblatt Literary, mostly because Holly Black is a friend and former teacher of mine and she told me that they were looking for new authors. This is not to say that it's all about who you know! Really. Please don't go about networking with that in mind. Don't try to meet people just because they might be useful to you. This is a community, not just a series of business contacts, and networking only actually works when you are not doing it for selfish, businessy reasons. Be a part of the community.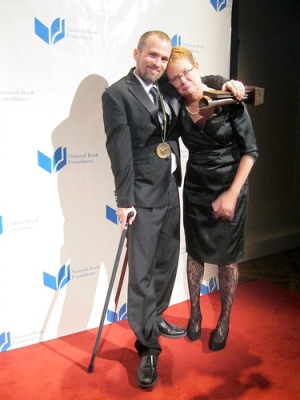 William Alexander and editor Karen Wojtyla at the National Book Awards. Photo from SLJ.
Anyway, my agent spent another year finding a publisher, and my publisher spent many months revising their entire contract process, and after that my editor–Karen Wojtyla of Margaret K. McElderry Books–and I spent a long while completely revising the manuscript (see above re: actually finishing the story I had started). She read a far better book than the one I had written, and made me want to write that book instead. After all of that I switched agents when the agency reshuffled.
As I understand it, this process is always very, very slow. The only way to get through it without going mad is to ignore the stuff that's out of your hands and work on the next book in the meantime.
Above: William's acceptance speech for the National Book Award.
Q. What advice do you have for aspiring middle grade writers?
Read widely and wildly. Never condescend. Kids are accustomed to moving through a world that they do not understand, encountering unfamiliar ideas and vocabulary along the way. This is already a daily experience for them. Only as adults do we fool ourselves into thinking that we already understand the world. Only as adults do we get grumpy about stumbling over words and ideas that we don't already know. Kids are more flexible. They have to be. Trust them to be.
I write for kids because I've never needed books more than I did at eleven. Eleven is a strange, vulnerable, precarious time. You're not yet an adolescent, but you can see it coming, and you're scared, and you should be. Middle Grade readers need to gather resources, examples, possibilities, stories, new masks to try on, new colors to dye their hair, anything and everything that will help them through the transformations of adolescence. The books we read at eleven help us decide who we want to become.
We should take that seriously–but not too seriously. This still needs to be fun. Don't forget to have fun. Middle Grade readers also need pressure valves, escapism, escape.
Above: "A very brief reading in my living room, recorded on my phone."
Q. What are you working on now? Any other upcoming events or other info you'd like to share?
I'm currently finishing up AMBASSADOR, my first science fiction novel. A boy named Gabriel Sandro Fuentes becomes the ambassador of our planet. Meanwhile his parents are getting deported from the country.
I say "finishing" with great optimisim. Hopefully the book will be done soon…
Where to find out more info about William Alexander and his books:
Goblin Secrets website – Twitter: @williealex – WillAlex.net
Related articles:
School Library Journal article about debut author William Alexander winning the National Book Award
Salon article about William Alexander
National Book Foundation page about William Alexander winning the NBA
Tweetables:
Advice for children's book writers: Read widely and wildly. Never condescend. – @williealex http://bit.ly/17ybf5n (Tweet this)
——
For more insights from book creators, see my Inkygirl Interview Archives and Advice For Young Writers And Illustrators From Book Creators.