Sophie Blackall's 19th century style mailing promotes her new picture book
I always love hearing about interesting and unique ways (without being spammy) that children's book authors and illustrators have for promoting their work, so was intrigued by Sophie Blackall's promo effort: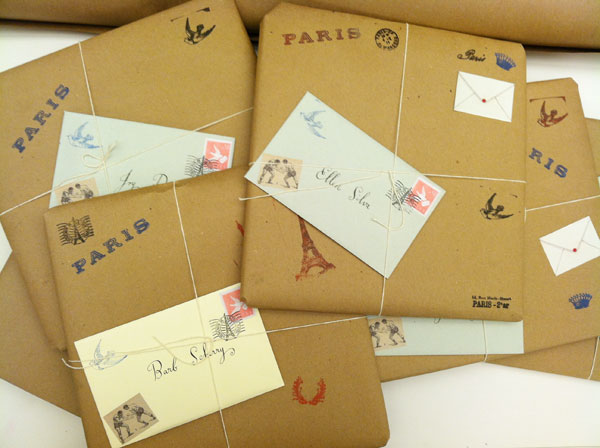 The package above was mailed out to about 100 chlidren's book professionals, handmade by award-winning illustrator Sophie Blackall to help promote THE MIGHTY LALOUCHE, a new picture book about a Parisian postman at the turn of the 20th century, written by Matthew Olshan and illustrated by Blackall.
What a wonderful package to receive in the mail!
Find out what was inside each package by reading the full article in Publishers Weekly.