Looking forward to reading these Sara Zarr books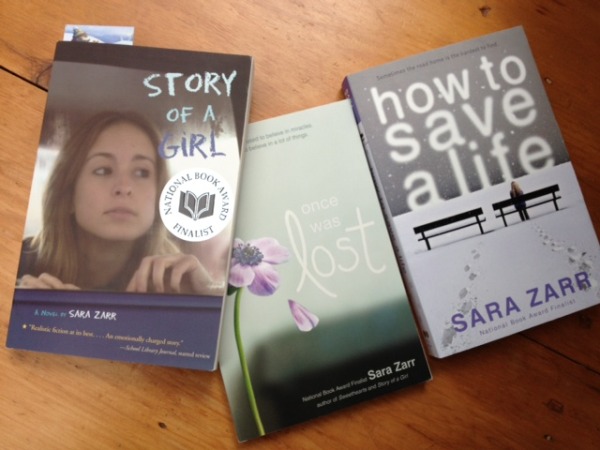 I've been wanting to read Sara Zarr's books ever since hearing her speak at the SCBWI Winter Conference in 2011. I was blown away and inspired by her closing keynote (you can read about it on the SCBWI Conference blog). I generally have way too many books on my "really want to read someday" list, however, and it was only recently that I bought Sara's first book, STORY OF A GIRL.
I'm only halfway through the book but love the writing so much that I had to buy two more of Sara's books: How To Save A Life and Once Was Lost. Looking forward to reading both.
I tend to get most of my MG and YA novels in ebook form because that's how I do most of my reading these days, but I bought these in print because I was planning to get them autographed at the Niagara Retreat/Conference. Unfortunately the conference has had to cancel its illustrator track, but I'm still hoping to get the books signed in person by Sara someday. 🙂