Interview with children's book author Ame Dyckman about BOY + BOT, picture books & writing process
[Update: You can download Ame Dyckman's "Breathing book molecules helps you write" quote poster from my For The Love Of Reading page.]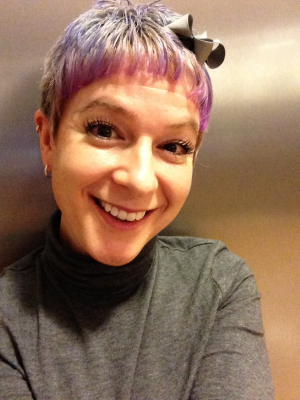 Ame Dyckman is one of the sunniest and most enthusiastic online personalities I've ever come across. I love her positive posts, how she encourages and helps promote others in the industry. I really hope to meet her in person someday!
I recently bought a copy of her BOY + BOT picture book, published by Knopf Books For Young Readers last year and illustrated by Dan Yaccarino. This funny, tender story focuses on a friendship between a boy and his robot.
LOVEITLOVEITLOVEITLOVEIT.
You can visit Ame at amedyckman.com, or follow her on Twitter (@AmeDyckman), where she posts picture book reviews "and a good amount of whatever pops into her head."
Q. What's your writing process?
At home, I sit in my Writing Spot, on the floor in the TV room between the couch and the toe-eating table.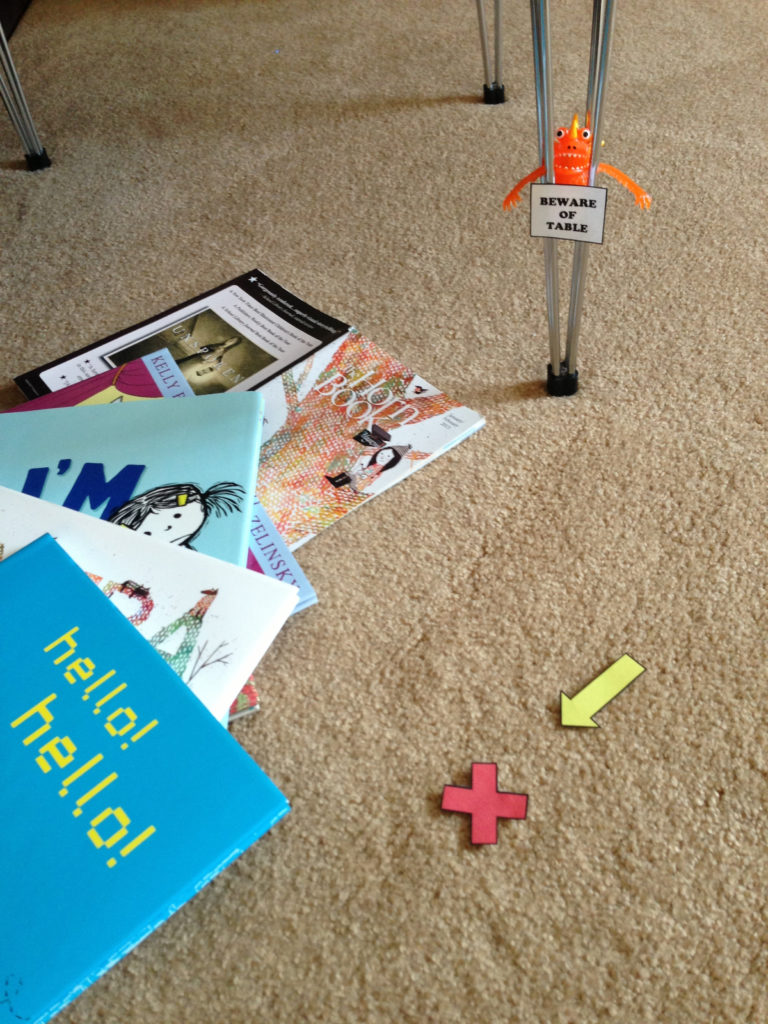 When I get a funny thought, I jot it down. Some of these become story ideas. Some become Tweets. (Twitter is a terrific brain playground for PB writers!) Some of my thoughts are too goofy to become anything! But they make me laugh.
If my Funny Thoughts tank is empty, I think up random questions and Google the answers. (Recently: "How do you brush an alligator's teeth?" and "Where can I buy gauntlets?") This often leads to story ideas, too.
When I'm stumped for the morning, I jump in the shower. When I'm super-stumped, I ride on a train. (Once, I was SUPER super-stumped and thought I'd have to shower on a train, but I got an idea on the way to the station. Which was good because I don't think our trains have showers.)
I go to the library a lot. Breathing book molecules helps you write. It's a fact.
When I have a story percolating, I'm possessed and temporarily useless for most other tasks. I forget to shut off the sprinklers. I lock myself out of the house. I burn most meals.
Luckily, my family is very understanding. (And our local pizzeria delivers.)
I jot on anything handy. (The cats run when I'm holding a pen.) I do my actual writing on my laptop, and my editing on paper. I keep pages to edit in my pocket.
Usually, I remember to take my pages out of my pocket before I do the laundry.
Usually.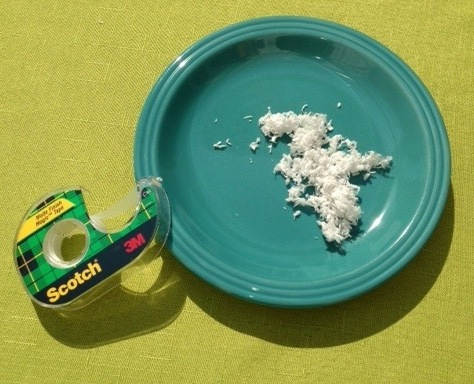 Writing picture books is a crazy-fun-messy process, but now I can't imagine doing anything else.
Q. What advice do you have for aspiring picture book writers?
If you want to write picture books, read every picture book you can. Then re-read them. Order pizza for dinner so you can read longer.
Read picture books aloud to children. If no children are handy, read to dogs. (I love cats too, but most cats prefer dystopian YA.)
If no children or dogs are handy, read picture books to anyone not operating heavy machinery at the time.
Learn what you love in a picture book. Learn what others love. Write for all of you.
Most importantly, celebrate every writing success, no matter how small. Each finished draft deserves ice cream!
Q. What are you working on now? Any other upcoming events or other info you'd like to share?
I'm looking forward to the release of my next picture book, TEA PARTY RULES (Viking; Fall, 2013), illustrated by the fabulous K.G. Campbell (LESTER'S DREADFUL SWEATERS and the forthcoming THE ILLUMINATED ADVENTURES OF FLORA AND ULYSSES by Kate DiCamillo). TEA PARTY RULES is a funny eventual friendship/compromise story between a rule-obsessed little girl and a tea party-crashing bear cub who really wants cookies.
—
Here's where you can find out more about Ame Dyckman and her projects:
Her website: AmeDyckman.com
On Twitter: @AmeDyckman
TWEETABLES:
Celebrate every writing success, no matter how small. Each finished draft deserves ice cream! – @AmeDyckman http://bit.ly/VLC7bC (Tweet this)
Breathing book molecules helps you write. It is a fact. – @AmeDyckman (BOY and BOT) http://bit.ly/VLC7bC (Tweet this)
For more insights from book creators, see my Inkygirl Interview Archives and Advice For Young Writers And Illustrators From Book Creators.