Writing Challenges: Remember WHY you do them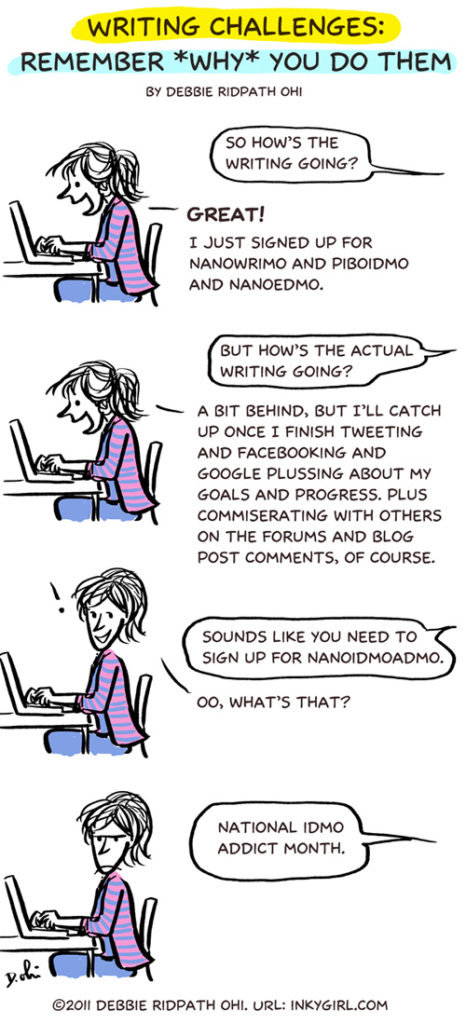 I'm working very hard on trying to finish my outline for a middle grade novel, and hope to use NaNoWriMo as extra motivation to get the first rough draft finished. BUT I don't want to start writing the novel before I'm ready so if I fall behind, then I'm not going to sweat it.
Whether or not I'm doing NaNoWriMo this year, however, I'm still collaborating with my friend Errol Elumir (who is also co-authoring a NaNoMusical) on comics about the event: do bookmark NaNoToons.net and Like our NaNoToons Facebook Page. 🙂
If you'd like a more forgiving writing challenge than NaNoWriMo and would also like to keep it up during the entire year rather than just November, feel free to participate in my 250, 500 and 1000 wds/day Challenge.