Bloomsbury editor on new imprint, Bloomsbury Circus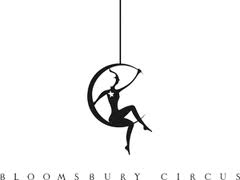 New on Tales From The Reading Room:
Bloomsbury editor Alexandra Pringle discusses the publisher's new literary imprint, Bloomsbury Circus. An excerpt:
When we look back in a year's time I hope we will have a prize shortlist or two under our belts, a sense of having broken some established authors out of the 'midlist' as well as having launched some exciting new talent into the world. What more could a publisher wish for?
You can follow Bloomsbury Circus on Twitter at @circusbooks as well as on Facebook. Here's the official announcement about the new imprint.
For those who want to find out more about Alexandra Pringle, here's the bio from the Bloomsbury UK site:

Editor-in-Chief of Bloomsbury Adult Books. She began her career in publishing at Virago Press in 1978 where she edited the famous Virago Modern Classics series. In 1984 she was made Editorial Director, later becoming part of the management team to steer Virago through their management buy-out from Cape, Chatto & Bodley Head. In 1990 she joined Hamish Hamilton as Editorial Director and four years later left publishing to become a literary agent with Toby Eady Associates. She joined Bloomsbury in 1999. Her list of authors includes Donna Tartt, Barbara Trapido, Richard Ford, Esther Freud, William Boyd, Ronan Bennett and Susanna Clarke. She is a Director of the Management Board, Bloomsbury Book Publishing Company Limited which also includes the Plc Directors.