Doodle Guest Post About Idea Notebooks: PiBoIdMo Blog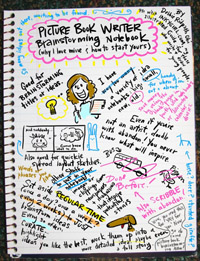 So how are you all doing with your writing challenges, whatever they may be?
Thanks to Tara Lazar for inviting me to be one of her guest bloggers during PiBoIdMo month (Picture Book Idea Month). Click on the image to the left or go to Tara's blog to see my VERY FIRST Doodle Guest Post!