Interview: Middle Grade & YA Author Adrienne Kress On Writing, Acting & The Friday Society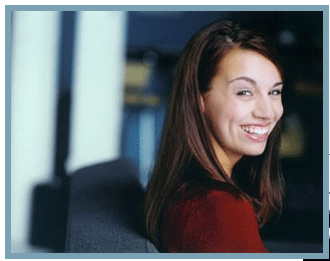 Adrienne Kress is a Toronto born actor and author who loves to play make-believe. She also loves hot chocolate. And cheese. And her cat Atticus.

She is the author of two middle grade books: Alex and the Ironic Gentleman and Timothy and the Dragon's Gate (Weinstein Books) as well as a theatre graduate of the University of Toronto and the London Academy of Music and Dramatic Arts in the UK. Published around the world, Alex was featured in the New York Post as a "Post Potter Pick", as well as on the CBS Early Show. It won the Heart of Hawick Children's Book Award in the UK and was nominated for the Red Cedar. The sequel, Timothy, was nominated for the Audie and Manitoba Young Readers Choice Awards, and was recently optioned for film.

Her debut YA, The Friday Society (Dial), comes out in the fall of 2012.
Find out more about Adrienne at Adriennekress.com and on Twitter at @adriennekress.
Which came first, acting or writing?
I've been creating stories my whole life. I would play make believe with my friends and we'd create little plays to perform. And I would dictate stories to my dad who would then type them up on the Commodore 64. But as far as a profession goes, acting was my first goal.
I became a drama major at the age of 11 at an arts school in Toronto, and continued as such through highschool and then majored in it at University. I moved to London England to study it. All along the way, however, I was writing: taking writing courses, entering contests, and then eventually writing plays which I would then direct.
It wasn't until after university, though, that I considered writing a viable career path to follow as well. So technically you could say acting first, but both passions have been around since before I can remember.
What was your first writing sale?
Alex and the Ironic Gentleman (though I did produce my own play "A Weekend in the Country" at both the Edinburgh Festival Fringe and Toronto Summerworks Theatre Festivals prior to that sale)
Did you or do you have a writing mentor?
My father has always been my writing mentor. He taught high school creative writing, in fact it was such a popular course that students would stay an extra semester to attend it. It was one of those wonderful rare cases where someone taking his work home with him was a wonderful treat for his daughter.
He taught me how to write poetry (and would always write me and my mother poems for special occasions), encouraged me to write any kind of fiction and was extremely supportive and proud of what I did, and importantly introduced me to many different and interesting authors by reading to me every night before bed.
After that I suppose my other mentor would have had to be Canadian playwright Djanet Sears who taught my playwrighting course in my last year of University. She was great.
What I admired most of all was that she was able to be critical of a work and at the same time respect the genre and vision of the student, never imposing her own personal tastes onto our work. She was also the first person who ever told me that writing was something I could do as a profession.
She said that she knew how focused I was on acting, but that she hoped I would return to writing someday because I was very good at it. It was the first time I'd ever considered writing as anything more than a hobby. It was a turning point for me.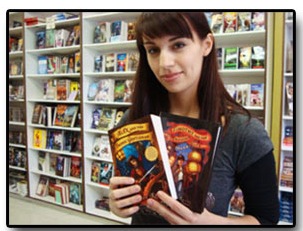 What's your typical work day?
I don't really have one. I have tried numerous times to create a schedule to stick to, but it always falls to the side.
What I do do is set a writing goal to reach. That way it doesn't matter what I do with my day, I have to have finished my writing goal by the end of it. So if I decide I want to sleep in, that's awesome, but it means I'm staying up late to finish my writing.
Typically when I'm working on something it's a 2000 words a day goal. Sometimes as a deadline looms that can go up to 5000. I also do a lot of school visits and presentations, so that can also be a very full day.
Being an actor also means that on occasion I have to drop everything and go to an audition, which is always last minute. I suppose the closest thing I have to a schedule is I try to write during the day and go out at night.
Working from home can be very lonely and isolating, so I try to make sure I see my friends and family as often as possible. Since most of them work 9 – 5, I try to do the same. It doesn't always work though, there are times I'm still at my computer at midnight.

Could you tell us about your new book, The Friday Society?

Sure! It's my first foray into young adult (teen) fiction. I like to call it Steampunk Charlie's Angels without the Charlie (because it's very important to me that these girls are in charge of themselves, not taking orders from some faceless dude). It's set in London, 1900, and is about three female assistants to three very powerful men in London society: Cora Bell – personal/lab assistant to a Member of Parliament and genius inventor; Michiko Takeda – fight assistant to a self-defense guru; Nellie Harrison – magician's assistant to the very popular Great Raheem. They find themselves drawn together through a series of mysterious events (murder, thievery and whatnot) happening around London and eventually decide to team up to solve what's going on together as The Friday Society. Lots of action, comedy, cool costumes and inventions, along with some pretty fun characters. I'm very excited about it. It comes out Fall 2012, from Dial.
What about the two short stories you have in upcoming anthologies?

Well technically it's one short story and one essay. The short story is called "The Clockwork Corset" and appears in the YA Steampunk Romance Anthology CORSETS & CLOCKWORK. It's about a wealthy 16 year old girl, Imogen, who falls in love with Rafe, the son of the clock winder on her father's estate. When Rafe is sent off to war, she fears for his safety and so follows . . . disguised as a boy. I call it a mini-novel because it's really structured more like one than a short story, despite the low word count, and a lot of stuff happens in it. It's a rollicking adventure you could say 🙂 .

The essay is called "The Inevitable Decline of Decadence" and is in the HUNGER GAMES essay anthology THE GIRL WHO WAS ON FIRE. The anthology consists of essays analysing the awesome that is the young adult series the Hunger Games, and as a pretty big fan of the books I was really thrilled to be asked to contribute to it. My essay is pretty much about what its title suggests: the decline of decadence, how a decadent society is doomed to fail. I explain why, and cite examples the from the books themselves as well as throughout history.

Both books are available right now in bookstores and online actually, which is really exciting!
————-
Find out more about Adrienne at Adriennekress.com and on Twitter at @adriennekress.
For more insights from book creators, see my Inkygirl Interview Archives and Advice For Young Writers And Illustrators From Book Creators.