Looking for a reliable writer, editor or reader?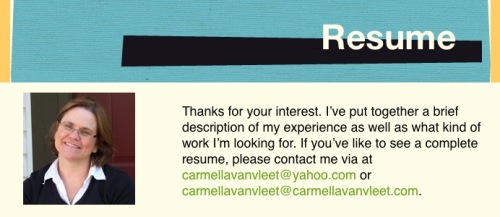 My MiG critique partner, Carmella VanVleet, is looking for work. I've known Carmella for a couple of years now, and we've also hung out in person.
Carmella has had many books and short pieces for young people published, and I've always found her critique comments extremely useful. She's responsible, accurate and fun.
I strongly recommend her services.
You can find out more about Carmella at:
http://www.carmellavanvleet.com/Resume.html