Toronto MG/YA Writers' Group #torkidlit tweetup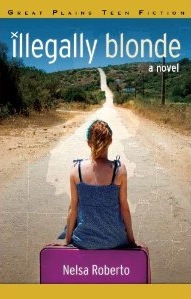 One of the many reasons I'm glad I joined Twitter: the Toronto MG/YA Writers' Group. Claudia Osmond started the #torkidlit group, approaching Toronto area middle grade and young adult writers on Twitter and suggesting we get together in person.
We meet once a month at a pub/restaurant in downtown Toronto. Although the focus of our group is on authors of MG and YA books, we are supportive of anyone who helps create children's literature in the Toronto area.
For those that aren't familiar with the term "tweetup," here's a good explanation from SocialHat.com: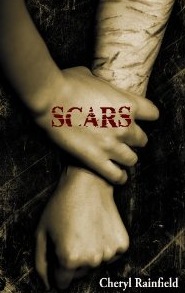 A tweetup is an event where people who Twitter come together to meet in person. Normally we connect with our friends online after we have met them. At a tweetup you meet the people you might only otherwise know virtually. Like finally putting a name to a face, a tweetup is a great opportunity to really connect with the people in your network and share just a little more than 140 characters at a time.
I enjoyed having dinner at Fresh with Cheryl Rainfield beforehand, catching up with all the recent excitement in her life. Cheryl's book launch for SCARS, for example, takes place on June 24th, 2010 at the Toronto Rape Crisis Centre/Multicultural Women Against Rape (519 Church St. Community Centre, Auditorium Room 206) at 6:30 pm.
Great to see Stacy King, Deborah Kerbel, Megan Crewe, Andrew Tolson, Hélène Boudreau, Helaine Becker, Lena Coakley, Cheryl Rainfield, Patricia Storms, Jo Swartz and Nelsa Roberto again, and meet Suri Rosen and Ian Keeling.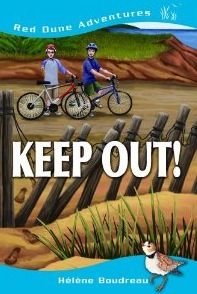 Hélène, by the way, has a book launch tomorrow for KEEP OUT:
Friday, May 7th, 2010
3-4 pm EST
Markham Village Library
6031 Highway 7, Markham
(corner of Markham Road and Hwy 7)
For more info: 905-513-7977 x4284
Helaine Becker: showed us the cover of one of her new book projects. I had met Lena Coakley while helping Cheryl Rainfield move, but it was great to see her at the tweetup.
Nelsa Roberto: had photos from her recent book launch of ILLEGALLY BLONDE.
I enjoyed meeting Suri Rosen and Ian Keeling, and 'twas fun to watch Jo Swartzand Patricia Storms draw on my iPad.
You can find out more about the MG/YA writers who attend the tweetups at the Toronto MG/YA Writers' Group website. I'm in the midst of moving this blog, so pardon the construction dust!
And if you're a Toronto area middle grade or young adult writer, please do check out #torkidlit on Twitter. For help with Twitter, please see my >Writers' Guide To Using Twitter.