Morning Ritual Goal: Posting less online but writing more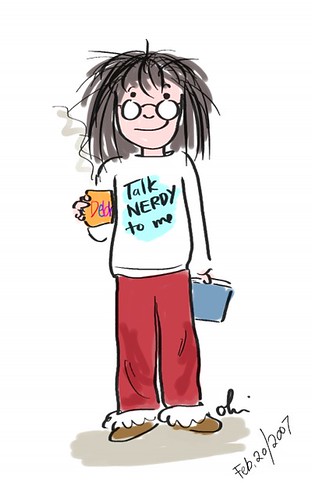 After my last get-together with my writing pal, Mahtab Narsimhan, I've adopted a new daily work schedule. I generally wake at about 6-6:30 a.m. and head down to my office to do e-mail, then surf for publishing news for my Market Watchcolumn while also updating @inkyelbows and other feeds on Twitter.
From now on, I'm going to do some writing first thing … BEFORE GOING ONLINE. I've been trying it for a few days now and I'm very happy with the results. By 8 a.m., I've been writing for 1.5-2 hours, and then I can start working on my publishing news column. I'll do more writing later, but it's a good way to start the day plus I'm more productive.
It'll take a little while before it becomes habit, though — when I wake up, I am SO used to going online right away. It's how I wake up, instead of the morning cup of coffee that other people have.
What about the rest of you? What's your morning ritual?